Head of School Welcome Message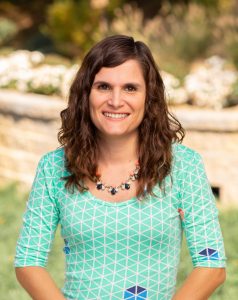 Dear Families,
Welcome to St. David's Episcopal Day School. SDEDS is a private academic Day School that welcomed its first students in September of 2018. At our school, children ages 2.5 years through Kindergarten are invited to "Learn, Love, Lead" in a warm, nurturing, inclusive environment built around high-quality education practices and grounded in Christian values.
At SDEDS we provide excellence in education through small class sizes, dedicated teachers, and extracurricular activities. We offer programs in the arts, Spanish, physical education, chapel, music, and nature-based learning where children explore science and social studies in an authentic environment on the church's historic 39-acres of land. Our language arts and math curricula are hands-on, engaging, and based in playful activities that are developmentally appropriate for young children. We value process over product and embrace creative, innovate thinking while celebrating the joy and wonder of childhood.
St. David's Episcopal Day School believes our families and children are vital to the core of our community. We pride ourselves on honoring each child's individuality, and welcome families of any faith or religion. At St. David's Episcopal Day School we want to get to know you and build a partnership for success.
What really sets our school apart from others is our Christian values curriculum that provides the backbone for character development. We invite you to read more about how we incorporate respect, diversity, love, individuality, kindness, citizenship, perseverance, and integrity into our day-to-day practices and thematic units of study. At St. David's Episcopal Day School we are not only preparing our children to become lifelong learners but to thrive and lead in today's world.
As Head of School at St. David's Episcopal Day School I welcome you to come find out what makes SDEDS such a unique place. The best way to get to know us is by scheduling a private tour, and I look forward to meeting with you soon. On behalf of everyone at St. David's Episcopal Day School and Church, we are excited to continue to grow, in spirit and education together!
Warmly,
Margaret Biester
Head of School