About St. David's Episcopal Day School
St. David's Episcopal Day School, a member of the National Association of Episcopal Schools, is a private Day School affiliated with St. David's Episcopal Church located on the Main Line in Wayne. We offer educational and enrichment programs for children 2½ years through Kindergarten.
At St. David's Episcopal Day School we pride ourselves on small class sizes, teacher excellence, strong communication with families, character development, and high educational standards to provide our students with a strong foundation to become lifelong learners and future leaders. In keeping with our Episcopal identity and school's mission, we honor individuals by accommodating diverse learning styles and supporting children of all developmental levels. Through our tuition assistance program, St. David's Episcopal Day school is committed to serving families in need and providing high-quality education for all.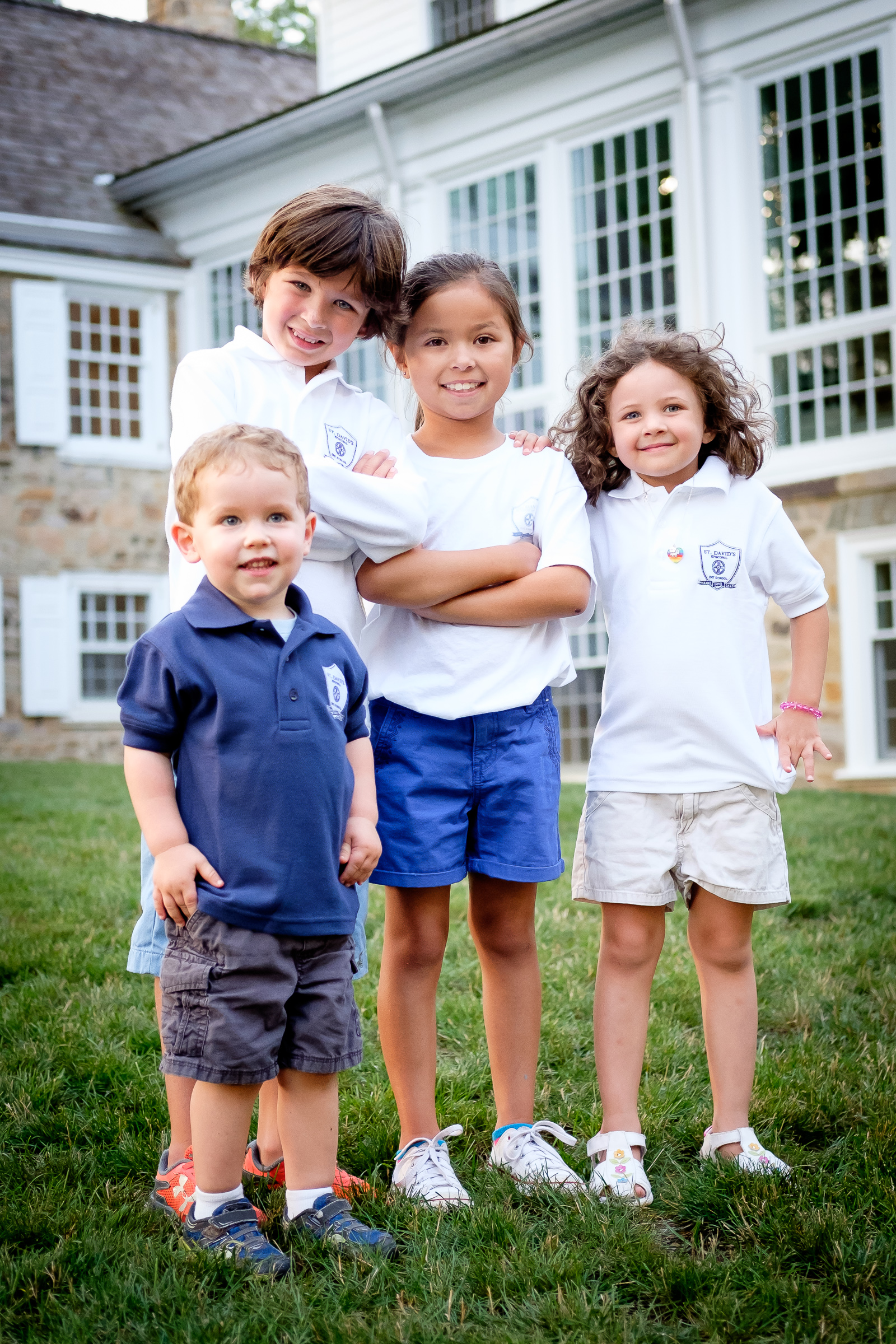 At St. David's Episcopal Day School we believe…..
Children learn best through purposeful play, multi-sensory exploration, and hands-on experiences that are aligned to developmental ability and learning style.
Engagement in the creative process is more beneficial to development and learning than the completion of products.
A high-quality curriculum is one that is grounded in a whole child approach and developmentally appropriate practice.
Children benefit from a safe, nurturing environment grounded in Christian values that recognize diversity in cultures, religious experiences, and individuals.
Children benefit from inclusion in a school community where their thoughts and ideas are respected, nurtured, and valued.
Assessment, observation, and documentation are key to fostering the best learning environment.
Nurturing, Whole-Child Approach
St. David's Episcopal Day School's curriculum is grounded in Christian values and aimed at nurturing whole-child development through engaging, self-directed, hands-on learning activities intertwined with thematic units. Programs are further enhanced with the arts, physical education, technology, Spanish, nature-based learning, character development and Christian formation. We value process, over the product and embrace creative, innovate thinking while celebrating the joy and wonder of childhood.
2021-2022 Program Offerings:
St. David's Episcopal Day School is pleased to offer lunch bunch, enrichment clubs, early drop-off care beginning at 8:00 a.m. and after-school activities from 3:00 through 4:00 p.m.
**Before and After Care offerings are dependent upon health and safety restrictions and staffing availability**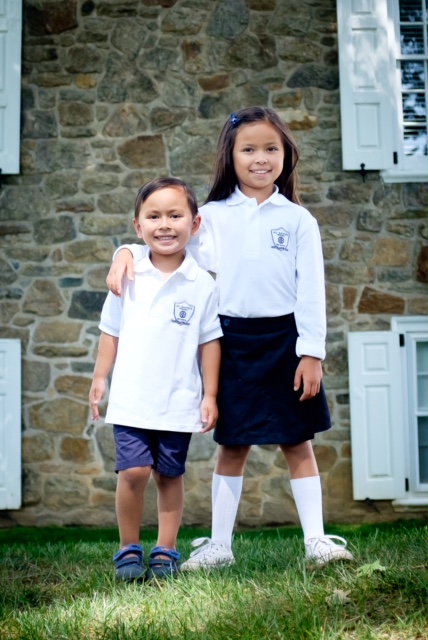 School Uniform
All clothing above the waist should include the SDEDS logo. Students in our twos program may wear SDEDS t-shirts. Uniforms can be purchased online from Anchors Aweigh.
Boys: blue or white long or short- sleeved polo; blue or white turtleneck; khaki shorts or long pants; blue or white short socks; blue sweatshirt or sweater; tennis shoes (white, navy, gray, brown)
Girls: blue or white long or short-sleeved polo shirts; khaki or navy skorts, jumpers, skirts, shorts and khaki pants; blue or white tights; blue or white short socks, blue sweatshirt or sweater, tennis shoes (white, navy, gray, brown)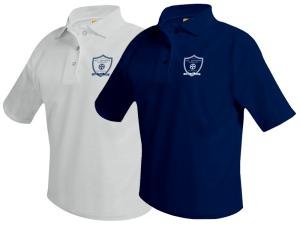 State-of-the Art Facility and Campus
39-Acres to Explore
Children can explore and learn about important science and mathematical concepts in an authentic environment on the St. David's Church 39-acre property that includes a small creek, fairgrounds, and an arboretum.
Environmental Learning Center
The campus grounds are also home to a nature and environmental learning center equipped with sensory gardens, a "mud" kitchen, and raised edible garden beds. Students reap the developmental benefits of learning through natural objects in a play-based environment.
Expansive Playground Facilities
 St. David's Episcopal Day School features a newly installed playground from Playworld with areas for younger and older students to build gross motor skills.
Smart Technology
The school boasts interactive SMARTBoard technology and iPads as well as STEM manipulatives that provide a multisensory experience and engage students in critical thinking skills.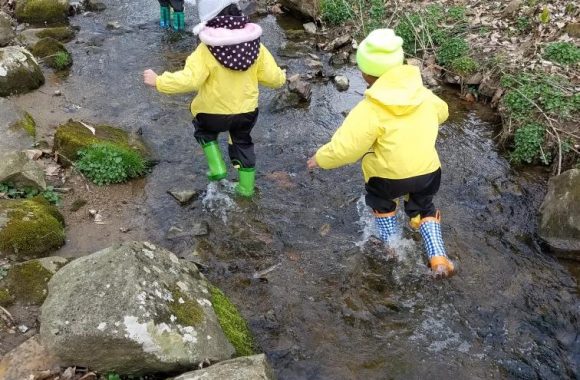 Frequently Asked Questions
What are your food allergy policies?
SDEDS supports children with life-threatening food allergies through safe and inclusive allergy policies. Our snacks provided are safe for all students in the school, allowing children to feel included in this important aspect of school. We celebrate birthdays and honor our students in special ways that do not focus on food. Our holiday parties highlight fun activities, extra play time, and games rather than "junk food" or treats. Prior to the start of the school year, we meet with families to discuss each child's individual needs and parents complete an Individualized Health Plan. For questions about our food allergy policies and staff training, please contact Margaret Biester at mbiester@sdeds.org.
Can you accommodate working family's schedules?
SDEDS is pleased to provide half and full-day program options for children 18 months through age 6 to support families with varying needs. Our early drop off program begins at 8:00 a.m. and our after-school activities are held from 3:00 to 5:30 p.m. We follow a traditional school-year calendar, holiday schedule, and offer a variety of summer camp options. Please visit our extended day tab to learn more about our after-school options.
What is your immunization policy?
Per Pennsylvania Code, each child enrolled in a childcare group setting shall be immunized in accordance with ACIP standards (Advisory Committee on Immunization Practices). SDEDS requires all students to be fully immunized according to these standards. Please contact the school if you have any questions.
Are your programs licensed?
At St. David's Episcopal Day School we are committed to providing educational excellence. Our Nursery School, Pre-Kindergarten, and Kindergarten are licensed as a private academic school through the Pennsylvania Department of Education. Our twos programs are licensed through the Department of Human Services (DHS) and students do not need to be toilet trained to attend. Our extended day and enrichment programs are also licensed through DHS. St. David's Episcopal Day School is also an active member of the National Association of Episcopal Schools and teachers are trained in the fundamentals of our Episcopal Identity through this organization.
What does it mean to be an "Episcopal" school?
Educational excellence is a hallmark of Episcopal schools. SDEDS, a member of the National Association of Episcopal Schools, was established in 2017 as a ministry of St. David's Episcopal Church under the direction of Father Frank Allen and the authority of the church's Vestry. Our 'Episcopal identity' promotes character development, Christian values and spiritual formation, individuality, and community service. Our school is open to families of all faiths and backgrounds, and children learn in an inclusive environment that values diversity and supports education for all. Students and families at our school come together for a weekly chapel service that is age-appropriate and grounded in the ideals of the Episcopalian tradition. Learn more about our school's history and identity here.
Do you offer tuition assistance and how can I apply?
SDEDS is proud to offer access to high-quality nursery school and kindergarten programs for qualifying families through our tuition assistance program. To be considered for tuition assistance, families must fill out an application at the time of their application. Please email info@sdeds.org for information or read more about how to apply on our Tuition Assistance Page.
Statement of Non-Discrimination
St. David's Episcopal Day School does not discriminate in the administration of educational programs, admission, financial aid, or employment practices on the basis of race, color, sex, age, marital status, socioeconomic status, religion, disability, ethnic or national origin (including limited English proficiency), sexual orientation, ancestry, or citizenship.