Our Mission
St. David's Episcopal Day School inspires lifelong learners by providing the highest quality education in an inclusive environment that embraces individuality, nurtures the whole child, and fosters character development grounded in the spiritual values of the Episcopalian tradition.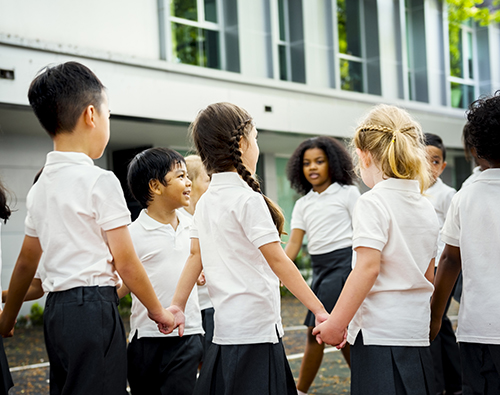 School Values
We treasure God's gift of children and celebrate their wonder, love, and joy. We believe in the richness of a Christian-centered community that values each individual's unique qualities as created in the image of God. We build our school on strong pillars that are essential to the development of oneself, other people, and the world around us.
Spirituality – We honor the unity and balance of mind, body, and spirit.
Learning – We inspire children's natural curiosity, embrace creativity, and cultivate innovation as the foundation for intellectual growth, and are dedicated to maintaining excellence in academics, arts, and technology to support life-long learners.
Community – We build and maintain strong, reciprocal relationships with students, families, faculty, our church, and the local community.
Service – We encourage vision, initiative, and leadership in serving each other, the greater community, and the world in which we live through integrity, honor, and compassion.
Respect – We believe children thrive in an environment where they are known, respected and taught respect for others, our environment, and all of God's creations.
Diversity – We embrace differences among individuals while celebrating our common humanity.