Speech & Language Enrichment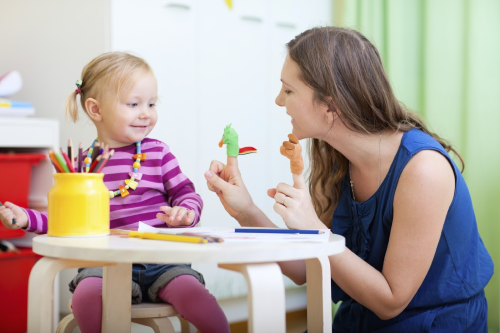 The St. David's Episcopal Day School (SDEDS) Speech & Language programs are co-taught by a team of professionals that includes a Speech and Language Pathologist and an experienced special education teacher. Our programs focus on receptive and expressive language skills, social language, phonemic awareness and articulation through play-based methods of learning. To individualize learning and meet student's needs, class size is limited to 10. One-on-one speech and language therapy is also available.
Program Tuition: $880 per session, or $1,760
To enroll in our speech and language enrichment, please email marissa@sdeds.org for more details.
Enrichment Program Faculty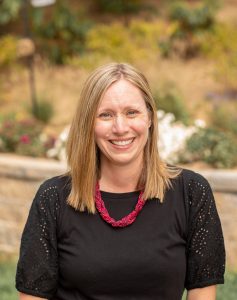 Christine Dolor, M.S., CCC-SLP
Lead Teacher, Speech & Language Enrichment
Christine Dolor joins St. David's Episcopal Day School as Lead Teacher for the speech and language enrichment programs, and as Assistant Teacher for Pre-Kindergarten. Christine earned her BA in Communication Sciences with a concentration in Communication Disorders from the University of Connecticut, and a M.S. in Communication Disorders from William Paterson University of New. Christine also holds a Certificate of Clinical Competence from the American Speech-Language-Hearing Association (ASHA). Over the past 15 years, Christine has worked with children with language-based learning differences at the Crossroads School in Paoli and, more recently, at the Bryn Mawr Thorne Language Enrichment Kindergarten Program where she worked for 8 years. In addition, Christine has also worked with many children with articulation and social language needs. In her free time, Christine enjoys outdoor activities with her husband Scott, and her two daughters, Sophia and Addison. She also loves to read and run. Christine has always had a special interest in working with children in the classroom and during play, so that she could support them with their speech and language needs in natural situations and contexts.