St. Nicholas Festival
Sunday, December 10th, 2017 | 10:30 a.m. | St. David's Hall
Kids of all ages are welcome to snack on Christmas cookies, meet St. Nick, and listen to him tell the story, "T'was the Night Before Christmas"!
Don't forget to leave your shoes in front of St. David's Hall for a special treat from St. Nick!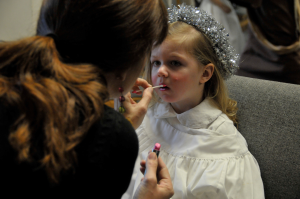 St. David's Annual Christmas Pageant
Come experience the awe and wonder of the Christmas Story retold by St. David's parishioners and with live animals.
Sunday, December 17, 2017
11:15am & 3:00pm | St. David's Hall
Monday, December 18, 2017
7:00pm | St. David's Hall