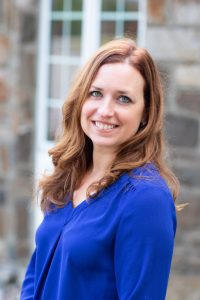 Dr. Marissa Kiepert Truong
Head of School
Ph.D. Educational Psychology, Temple University
M.S. Psychology, Villanova University
B.A. Psychology, Gettysburg College
Dr. Marissa Kiepert Truong joins St. David's Episcopal Day School as Head of School with 17 years of service in the field of education. Upon graduating Gettysburg College, she began her career as an early childhood teacher while simultaneously earning her M.S. degree in psychology from Villanova University. In 2001, Read More…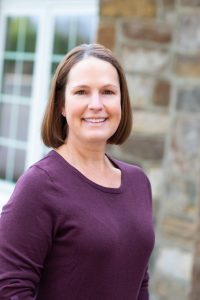 Amy Van Sciver Darst
Assistant Head of School
B.S. Education, Cabrini University
PA Early Childhood N-3 Certification
PA Elementary K-6 Certification
Amy Van Sciver Darst joins St. David's Episcopal Day School as Assistant Head of School with over 20 years experience in the education field. Amy grew up on the Main Line and attended T/E School District. After graduating from Conestoga High School, Amy pursued her Read More…
Margaret Biester, M.S.Ed
Lead Teacher, Kindergarten Enrichment
St. David's Episcopal Day School welcomes Margaret Biester as the kindergarten enrichment Lead Teacher. Margaret received her B.A. in History from the College of Wooster in Ohio and went on to pursue a Master of Science in Elementary Education at the University of Pennsylvania, Graduate School of Education. She has 6 years of experience teaching children from kindergarten through 5th grade, and holds a Pennsylvania certification in Elementary Education, Middle School Social Studies and Middle School Language Arts. Previously, Margaret worked at Germantown Academy and more recently has taught kindergarten at Mosby Woods Elementary School in Fairfax, Virginia where she also served as the Project Based Learning Team Leader. In addition, she is trained in Responsive Classroom and Project Based Learning and earned a Working Professionals Business Essentials Certificate from the Wharton School of Business. In her spare time, she loves to bake, dance and spend time with her two wonderful children, Lucy and Wes.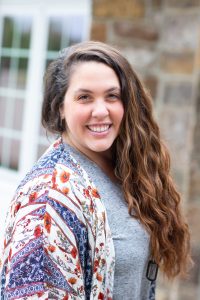 Candice Brown
Lead Teacher, Young Twos
Candice Brown holds a degree in psychology and has over 13 years of experience working with children. Most recently, she has spent the last 6 years teaching Preschool and Pre-K students. Additionally, Miss Candice has spent time traveling abroad and has visited 7 countries. Highlights of her experiences have included visiting orphanages in Bulgaria and Greece, and teaching English to children in Croatia. Miss Candice took a couple of years off to stay home and devote her time to her daughter, Cora James, but is eager to continue her career at SDEDS!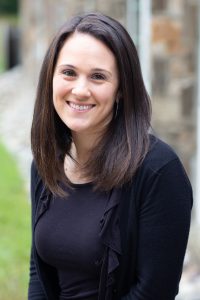 Carla Castaneda, M.A.T
Lead Teacher, 3-Day Nursery School Program
Summer Camp Director
Carla Castaneda is the Lead Teacher for our 3-Day Nursery School Program. Carla received her B.A. in English from Rowan University in New Jersey and later completed a Masters of Arts in Teaching at Montclair State University. She holds a NJ certification in early childhood education (Preschool to 3rd grade) and is currently transferring her certification to Pennsylvania. Carla joins us with eight years of teaching experience with preschool and pre-k students. For the last three years, she has spent her time caring for her two children, Theo and Wesley. She is eager and very excited to resume her teaching career at SDEDS! In her free time, Carla enjoys spending time with her family, traveling, and running the occasional 5K.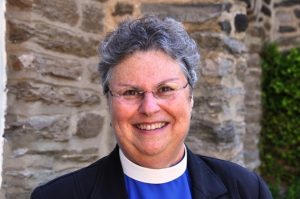 The Rev. Elizabeth Colton
Chaplain
The Rev. Elizabeth Colton (Liz), grew up in Albany, New York. A first career in music education took her from central New York State to the Bay Area of San Francisco, to Brisbane, Australia, teaching every level from small children to teacher training, except high school! Returning to the Philadelphia area to teach at The Episcopal Academy, a big part of her work was helping to plan chapel services. Following ordination, she served a number of churches in the Diocese of Pennsylvania, making a specialty out of creating worship experiences for young children. Together with colleagues, she offers a Worship With Young Families opportunity for St. David's Episcopal Day School Families and St. David's Church families on weekends. Liz is chaplain to the children, but also to their families and to school staff as well.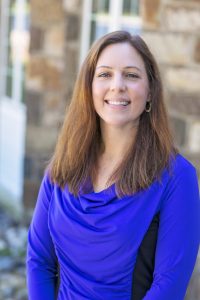 Ashlee Dadd
Spanish Education
Lead Teacher, Spanish Immersion Enrichment Club
Ashlee Dadd joins the SDEDS team as the Spanish Teacher for our two year olds through preK, and also leads our afternoon Spanish Immersion Enrichment. As a foreign language teacher, Ashlee understands the importance and benefits of early foreign language instruction. Since 1999 she has taught pre-k to 8th grade Spanish in several schools in Delaware and New Jersey and helped create various after school and summer programs in Spanish language instruction. Ashlee is a graduate of Hollins University with a double major in Spanish and sociology and also completed education courses at Wilmington University. She spent a summer in Guayaquil, Ecuador where she studied at la Universidad Laica Vicente Rocafuerte and taught English in a local orphanage. She also spent over a year in Puebla, Mexico where she attended la Universidad de las Americas and worked as a language instructor for Berlitz. Being a travel lover, she has also visited Spain and Puerto Rico and enjoys sharing her first hand experiences with her students. Ashlee lives in Downingtown with her husband Mike, Kingston (a 200 pound Mastiff), and two cats Chiquita and Delia. They enjoy fishing trips, traveling, eating out, and exploring the woods.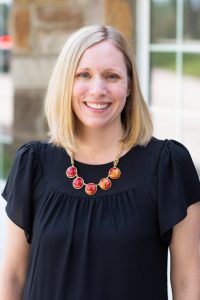 Christine Dolor, M.S., CCC-SLP
Lead Teacher, Speech & Language Enrichment
Assistant Teacher, Pre-Kindergarten
Private Speech Therapy
Christine Dolor joins St. David's Episcopal Day School as Lead Teacher for the speech and language enrichment programs, and as Assistant Teacher for Pre-Kindergarten. Christine earned her BA in Communication Sciences with a concentration in Communication Disorders from the University of Connecticut, and a M.S. in Communication Disorders from William Paterson University of New. Christine also holds a Certificate of Clinical Competence from the American Speech-Language-Hearing Association (ASHA). Over the past 15 years, Christine has worked with children with language-based learning differences at the Crossroads School in Paoli and, more recently, at the Bryn Mawr Thorne Language Enrichment Kindergarten Program where she worked for 8 years. In addition, Christine has also worked with many children with articulation and social language needs. In her free time, Christine enjoys outdoor activities with her husband Scott, and her two daughters, Sophia and Addison. She also loves to read and run. Christine has always had a special interest in working with children in the classroom and during play, so that she could support them with their speech and language needs in natural situations and contexts.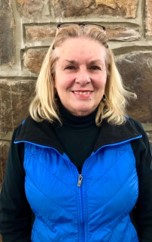 Jan Dwyer
Floating Assistant Teacher
Jan Dwyer is happy to join SDEDS as a teacher who works with multiple age groups, including serving as one of our bus aides. Jan has a dual certification in Elementary Education and Special Needs from West Chester University. She is additionally certified in behavior modification, creative writing for children as well as Equine Therapy. Prior to joining the team, Jan served as a director of Pachelbel Equine Therapy for 5 years and as a director for the youth group at St. Mary's Episcopal Church. Jan is the proud mother of a civil engineer, John, who is co-owner of Matlock & Associates Engineering Co. and daughter, Joelle, co-owner of Matlock & Associates/President. Jan is the author of Colors of City, Philadelphia: A Preschool Activity Book which can be found at Barnes and Noble. Currently, Jan is a 4th year student with the University of the South, Education for Ministry Program at St. David's Episcopal Church.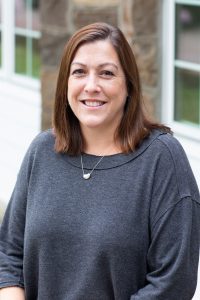 Ellen Galka
Lead Teacher, 5-Day Nursery School Program
Lead Teacher, Cooking & Theater Enrichment Clubs
Ellen is the Assistant Teacher in the 3-day nursery school program, and Lead Teacher for the "Meals and Manners" enrichment class held on Wednesday afternoons this fall. Ellen earned a degree in Early Childhood and Elementary Education from Bucknell University. For the past year, "Miss Ellen" had the pleasure of working in the "On My Way to K" Enrichment Program through A First Foundation, LLC. After taking time off to spend with her three children, she returned as a teacher in various early childhood learning schools, primarily working with students ages three to six years old. In addition to working at SDEDS, Ellen is enrolled in the Wilson Reading System Certification Program. Within the next year, Ellen will be certified to instruct students struggling in reading or those diagnosed with language-based learning disabilities. Ellen enjoys spending time with her husband and watching her children in their various sports and activities such as karate, soccer, baseball, and theater! You may spot her with a good book in hand in her favorite vacation spot – Ocean City, New Jersey!!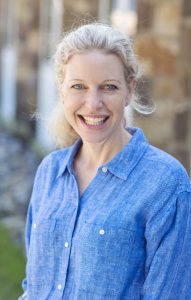 Libby Hipp, M.A.
Lead Teacher, Nature Enrichment Club
Libby Hipp is the Lead Teacher for the "Nuts about Nature" Enrichment Club. Libby received her B.A. in History from Denison University and a M.A. in Teaching from Kent State University. Prior to joining SDEDS she was a Kindergarten Assistant teacher at Old Trail School in Ohio and taught preschool at St. Christopher's School in Gladwyne. She is the author of Dewi Finds His Treasure, a children's book about St. David's curious church mouse. Libby has twins in college and enjoys traveling with her husband Tom. She loves hiking, movies and desserts. Her favorite place is her family farm on the Eastern Shore of Maryland where she gets to see lots of God's creatures.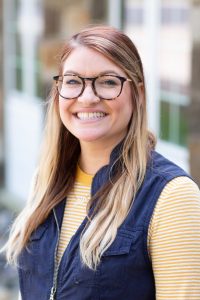 Nikki Gormley, M.A.
Lead Teacher, Pre-Kindergarten
Lead Teacher, STEM, Yoga, and Author Study Enrichment Clubs
Private Literacy Tutoring
Nikki Gormley joins the SDEDS teaching team as the Lead Teacher in the pre-kindergarten classroom. She holds dual certifications in early childhood and elementary education and brings 10 years of teaching experience to the school, working with children ranging in age from two to six. Recently, Nikki completed her master's degree in Literacy and obtained a certification as a Reading Specialist from West Chester University. In addition to teaching in the pre-kindergarten program, Nikki will lead several afternoon enrichment clubs, including Youth Yoga. As a certified preschool yoga instructor, SDEDS is grateful to have her expertise.
Stacie Jacoby, M.S.
Reading Specialist
Private Literacy Tutoring
Stacie Jacoby is excited to join St. David's Episcopal Day School as the Reading Specialist. She received a Bachelor of Arts in English and Minor in Communications at The George Washington University. Stacie subsequently received a Master of Science in Education at the University of Pennsylvania, followed by a Reading Specialist Certification at Saint Joseph's University. She has been working as a preschool teacher since 2008, while creating and implementing classroom curriculums. She has additionally served as a tutor for preschool and elementary aged children. Last year, Stacie received her Wilson Reading System Level I Certification at AIM Academy and looks forward to utilizing the Wilson multisensory approach with her students. In her spare time, she enjoys spending time with her two children, Ben and Simone, along with her dog Boots and husband Matt.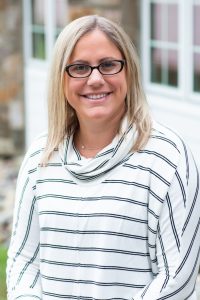 Sarah Klavans, M.A.
Assistant Teacher, Twos
Sarah Klavans has worked in the field of early childhood education since 2000 in various roles and holds a M.A. in multicultural education from Eastern University. She started teaching at a learning center while attending Gettysburg College. After graduation she returned to the Philadelphia area where she taught and was briefly for the past nine years. There she developed a passion for advocacy for the early years and specifically nature-based education. After getting married in 2016 her husband and her decided to return to the suburbs where their families are. Sarah is a trained Yoga teacher, and in her spare time she enjoys being outside, near water if possible, and with her dogs.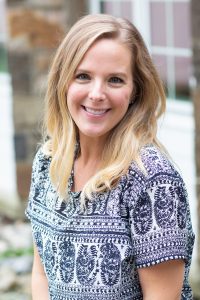 Lauren Maniscalco
Lead Teacher, Twos
Lauren Maniscalco is the Lead Teacher of SDEDS' 2-year-old program and has been working in childcare for nearly 20 years. "Miss Lauren" joins the team with a degree in Early Childhood Education and has worked with children ranging from infants through 7 years of age in a variety of settings. Previously, Lauren was a teacher at The Goddard School where she also served as the school's Assistant Director. Over the past 9 years Lauren has been a nanny and has enjoyed teaching, caring for, and watching her little ones grow. In her free time, Lauren likes spending time with her husband and two children – hiking, visiting farms, playgrounds, zoos, and bingeing on ice cream!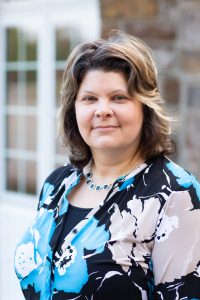 Suzanne Schmotzer
Assistant Teacher, Young Twos
Suzanne Schmotzer is the Assistant Teacher in our youngest twos program. Suzanne has been working as a preschool teacher for nearly 30 years and holds a degree in Early Childhood Education. Suzanne's experience spans teaching infants through pre-kindergarten students, and most recently worked as the Lead Teacher in the Twos Program at The Launfal School in Wayne.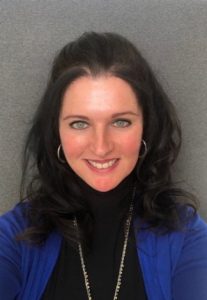 Sharon Shuttleworth
Administrative Assistant
Sharon joined the SDEDS team at the end of November 2018, as administrative support and has over 20 plus years of administrative experience. She also worked in social services at a retirement community for 11 years. Sharon helped to support the elderly residents with their psycho-social and emotional needs, as well as, their families. In addition, Sharon is a licensed certified nursing assistant and licensed cosmetologist. In her free time she enjoys spending time with her husband, two children, and dog Harley. In the nice weather Sharon enjoys riding on the back of her husband's Harley Davidson. She also enjoys the beach, swimming, running on the Perkiomen Trail, and baking.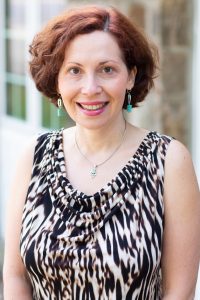 Tatyana Smolen
Music Education
Tatyana Smolen was born in Moscow Russia where she received her Bachelor of Music Degree at the Musical College of Moscow State Conservatory. She has taught previously at The Philadelphia School as a voice instructor and as a Music Teacher at Gwynedd Friends School and Right Steps Preschool. In addition, she has worked at the Opera Company of Philadelphia Teaching Artist Program where she instructed students in opera, singing, music appreciation, and songwriting.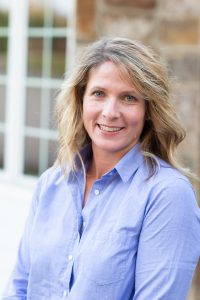 Stephanie Tanner
Physical Education
Stephanie Tanner is a certified health and physical education teacher who began her teaching career as a high school phys. ed. teacher. For the past two years she has taught gym classes in local preschools on the Main Line.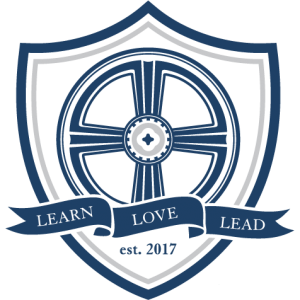 Jane Wilson, M.A., CCC-SLP
Formation Director & Advisory Committee President
Jane Wilson, as Formation Director, was part of the team responsible for the vision that would eventually become St. David's Episcopal Day School. She is currently serving as the President of the school's Advisory Committee. Jane has worked in the field of Speech & Language Pathology for over 30 years in many different settings with children from ages 2 to 17 years. She holds a BA in Speech Pathology and Audiology and an MA in Speech Pathology. In addition, she holds a Certificate of Clinical Competence from the American Speech and Hearing Association and is Pennsylvania licensed. Jane started her own speech and language practice, Comprehensive Speech & Language Services in 1993 and continues serving children and consulting with teachers in local preschools and private elementary schools. Jane also assists as Office Manager in her husband's medical practice. In her free time Jane likes spending time at the beach, walking, reading, visiting her 3 grown children Hunter, Alex and Emily and volunteering at St. David's Episcopal Church.