Before-Care Extended Programs 8:00 to 8:50
Our before-care extended programs incorporate guided, purposeful play to start the day off in a great way! Activities are open-ended and child led.
Ages 4 – 5
Lego Club – Become an engineer in this club that supports problem solving and innovative thinking
Puzzles & Games – Build literacy and math skills through card games, board games, iPad apps, SMART technology and more
Artists Abound –  Inspire creative thinking and expression through various art materials and techniques
Sensation Station – Explore playdough, sand, water, beans, water beads and more!
Destination Imagination – Where imagination comes alive in our STEM makers lab. Held in the loft area.
Ages 3 and Younger
Held in our Atrium Play Room, invitations to daily play will include a rotation of
blocks, art materials, games, sensory tubs, and climbing toys.
Before Care Teachers: Miss Kerry, Miss Denise, Miss Suzanne, Miss Sarah
After School Extra Curricular 3:00 – 4:00 All Ages
Playful Learning Lab – Students participate in themed child-led activities focusing around art, sports, literacy, nature, and gross motor skills.
After-School Extended Programs 4:00 – 5:30 All Ages
Ready, Set, Play! – Students participate in unstructured play in our play spaces including the Nature and Environmental Learning Center, the Atrium Playroom, Playground, or Twos Classrooms.
Miss Ashlee, After-School Supervisor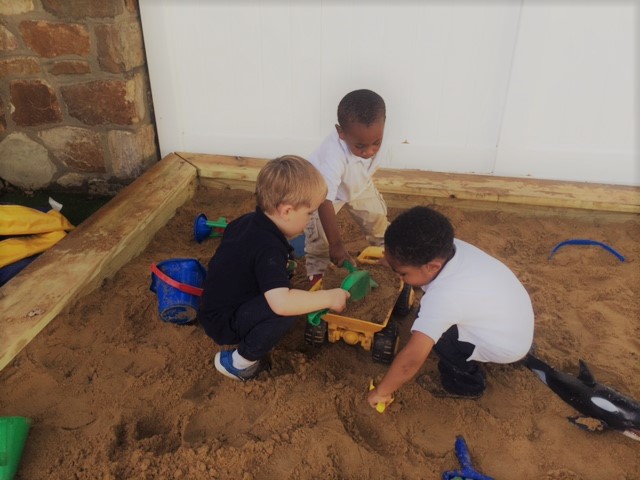 For Registration and Pricing, please click the link below and mail the completed form to :
St. David's Episcopal Day School
765 S. Valley Forge Rd.
Wayne, PA 19087