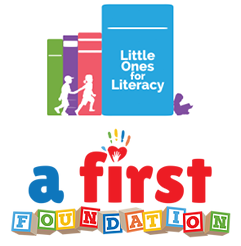 Beginning in 2018, St. David's Episcopal Day School is pleased to offer summer camp opportunities through Little Ones for Literacy, LLC and A First Foundation, LLC on our school's campus.
Registration opens for camps in January of 2018 and interested families are encouraged to register early due to the popularity of the camps and limited space.
Camp highlights:
Camps for preschoolers ages 3 to 5 help children gain early literacy skills through interactive methods based in play.
Camps for rising K through 5th graders focus on enriching children's literacy skill sets using a highly individualized and interactive approach.
Small teacher-to-student ratios (approximately 1:6)
Camps led by reading specialists and highly trained/experienced teachers
"Meet and Greet" evaluation sessions held prior to camp helps teachers to gain valuable insights in order to differentiate instruction and individualize camp sessions
2018 Camp dates:
July 9th – 13th; July 16th – 20th (K and above)
July 30th – August 3rd; August 6th – August 10th (Preschool, K and above)
Please contact Little Ones for Literacy at 484-202-0843 or visit: http://littleones4literacy.com/ for more information or to register.